Sludge Entities Mistaken for Demons
I have studied Dark energies my whole life and have noticed and understand the differences, true demonic energy is high vibrational darkness, the beings responsible for possessions are low toxic vibrational darkness. This is a distinction that must be realized to understand darkness. There is high vibrational darkness, high vibrational corrosive darkness, low vibrational darkness and low vibrational toxic darkness. Just as there is high vibrational light and low vibrational light. There is balance as well. Moving to far in one direction can cause damage. Different people will find themselves at different vibrational points. They will be drawn to different energies and everyone has their own unique balance. They have their truth which is personal to them. Demon are a being of high Vibrational Divine Darkness.
The beings that possess and cause harm are beings of a specific low vibrational darkness. They are a different class of being all together. The spectrum of darkness is vast and many people have not researched it as I have so most just class them all as demons, which is unfortunate because when you expand the scope of darkness and begin to understand the layers, you see just how complex and amazing it is.
People who perform exorcisms will tell you that it is demons who are the ones doing the possessing. Well that makes absolutely no sense. What do they even get out of it? Nothing, so if they get nothing why would they possess anyone? There has to be a motive. There is one being that is notorious though for Possessions. The sludge entity is one who is notorious for possessions, and unlike demons, they actually do have a motive. You see Sludge feed on our energies and they thrive in carnage, despair and Trauma, they are feeder entities. Most Demons are actually not a feeder entity this is one of the reasons why they do not.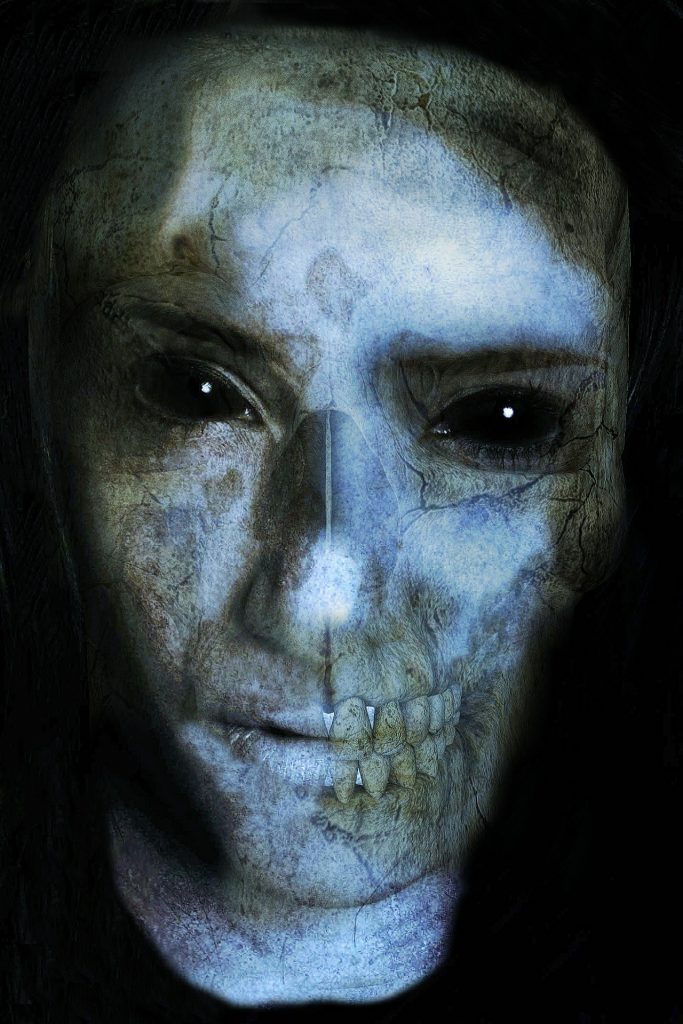 The only types of demons who are feeder entities are demons like succubi and incubi who feed on sexual energy, which is a very different energy then what the sludge feed on. Feeding on any energy can be damaging, but whereas succubi, incubi and other sexual feeders thrive in passion, lust and sex, Sludge enjoy the energy of pain, despair, torment, destruction, depression and fear. These energies feed them and they nourish them and they sustain them. They thrive off of our pain and torment and they seek to bring more of these energies to us. They want us to suffer and they want us to sink into the low vibrational because it feeds them and gives them more power.
I have performed exorcisms on Sludge, calling on three Dark Lords to remove the entity tormenting the individual. These beings that are removed are not Demons, many people mistake them for demons though because everything is mislabeled as a demon. The word demon actually comes from the Latin Word Daemon and is a Divine intelligence. That which is being removed during an exorcism is actually a sludge entity which latches to the individual, torments and tortures them and slowly consumes their energy.
There is a distinct variation between the energies of divine darkness and a low vibrational sludge darkness, one will elevate you and the other will sink you and lead you to ruin and despair. Sludges invade the energetic space through fear so they will often take the form of what the individual fears, in the case of people who are religious it will take the form of Demons, Satan, Beelzebub, that of which they fear.
Humans are divine in nature as well and as such if they remember their power they can push these beings off of them though their own core divine power. This is why we teach the spiritual foundation and building spiritual shields to keep these beings away from our personal space. Those who are in a place of fear though have forgotten that power and through fear the sludge is able to invade their space and get a hold on them. This is the basics of possession and when I go in to remove them I often have to untangle then and work to restore the damage that has been done. Once that is completed the entity can be banished through any Divine Channels.
Angelic and Demonic energies will remove them because they are both divine in nature. This is why both will work. Another aspect though of an exorcism is you have to also make sure that you are in alignment with the individuals belief who is possessed. I have removed sludges from Christians before but I don't tell them what I do, and also will call on beings who are aligned with their faith and I have and do work with the Archangel Metatron. So I make sure I am in alignment with the individual who's energies I am helping.
The spiritual world is quite massive and the aspects of divinity are both darkness and light. There is evidence of this even in your own bible. The essence and energies of each individual comes from different places and different Also to answer your questions Almost Zen, every single one of my encounters with Demons and the Demonic Divine has been positive, empowering and uplifting, the Demonic Divine is not a low vibrational energy, it is high vibration and it is an alignment of divinity in it's own right.
We get the diversity of people that we do here because of the diversity of our energies, we are all from different places in the spiritual world this is why different people are drawn to different faiths and different paths. It's part of the beauty and complexity of the world that we live in, and the beauty and complexity of the spiritual world. Everyone wants to blame demons for everything, but it is mostly because the darkness, and dark entities are so misunderstood. Sludge Parasites and Entities though, they have the motive and the reason to possess and they are thrive in the destruction and darkness that pain and agony brings.
Those who are so quick to blame demons would do well to research and learn of the history of demons and learn of the many layers of darkness.